J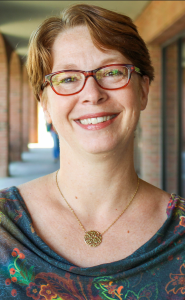 ennifer Brittenham-Jones
The University of Vermont
Treasury Management Professional
Jennifer.Brittenham-Jones@uvm.edu
Jennifer Brittenham-Jones is a Treasury Management Professional at the University of Vermont (UVM). Treasury Management is responsible for the debt management of the governmental bonds and notes, their reconciliations, financial statement note presentation, and IRS regulatory compliance requirements, including annual disclosures on EMMA/MSRB, arbitrage rebate, and private business use (PBU). Treasury Management also handles cash management of multiple bank accounts, reconciliations, bank fee analyses, cash flows, projections, and security access. Additionally, Treasury Management functionally supervises Treasury Processing with deposits of receipts, journal entry recording, travel advances, credit cards, and Purcard reimbursements.
Jenny is the University's lead on the PBU web page maintenance, training development, and campus-wide data collection. She works with approximately 70 officials and their delegates in private use monitoring as well as with decision makers on private use considerations with contracts. Jenny is a UVM graduate alumnae, having obtained her Master of Accountancy and is a part-time lecturer for the Grossman School of Business for Financial Accounting. She has over 25 years in accounting, finance, and managerial experience in the public and nonprofit sectors. She is mission driven and a productive collaborator creating diverse, equitable, and inclusive teams. She enjoys challenging opportunities while striving for efficacious work flows to bring positive impacts.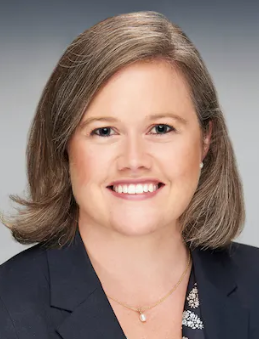 Emily Brock
GFOA
Director, Federal Liaison Center
ebrock@gfoa.org
As Director of GFOA's Federal Liaison Center, Emily leads coalition and advocacy efforts of the Public Finance Network in Washington DC. Her advocacy includes anticipating and responding to federal legislative and regulatory activities that impact the finance functions of state and local governments and public sector entities including tax reform, municipal securities disclosure and public pension and benefit issues. Emily also serves as staff on GFOA's Debt Committee, working with committee members to develop best practices that promote sound financial practices for local, state and provincial governments. Prior to joining GFOA, Emily was a commercial bank relationship manager at a large national bank, serving as the sole bank liaison for government and university clients.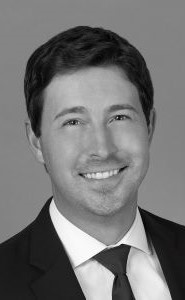 Christopher Good
RBC Capital Markets
Co-Head – Higher Education Finance
christopher.good@rbccm.com
Christopher Good is the Co-Head of Higher Education & Nonprofit Finance in the Global Investment Banking division of the Royal Bank of Canada.  Christopher has over 15 years of investment banking experience advising academic institutions, institutional investors, government entities and non-profit organizations on a range of strategic and capital markets transactions.   He holds the FINRA SIE and Series 7, 50, 52, 53, 63, and 79 licenses.
The Higher Education & Nonprofit Finance practice is known for its innovative approach to financing, including structuring the higher education sector's inaugural issuance of Sustainability Bonds and advising institutions on infrastructure monetization, M&A, and public private partnerships.
Christopher holds a masters with focus in public finance from the University of Pennsylvania's Fels' Institute of Government and is an adjunct Assistant Professor of Public Service of NYU's Robert F. Wagner Graduate School of Public Service.   He is the Trustee of a Private, Non-Profit NCAA Division 1 Doctoral / Research University.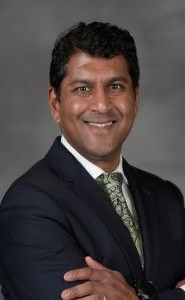 Raigen Padayachee
TD Bank
Managing Director
Raigen.Padayachee@td.com
Raigen joined TD Bank in 2017 after serving as Treasury, Director-Debt & Investments with Baylor Scott & White Health, the largest healthcare system in the State of Texas. At BSWH, he managed the System's $3.2 billion debt portfolio, $1.1 billion swap portfolio and the $600 million private capital investment portfolio.
Previously, Raigen was a Vice President with Banc of America Securities where he served as banker to leading not-for-profit education, research institutes, and other cultural and social service organizations across the Western U.S. Prior to joining BAS, he held a variety of corporate banking roles supporting clients ranging from media & telecommunications to financial institutions at NationsBank, HBW Merchant Banking, and Lehman Brothers.
Raigen holds an MBA from UC Berkeley-Haas, BA from Southern Methodist University and has earned the Chartered Alternative Investment Analyst (CAIA) designation.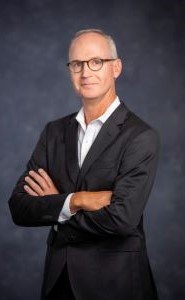 William Rohde
Children's Hospital of Orange County
VP Finance
wrohde@choc.org
Bill Rohde is the Vice President Finance at CHOC, a nonprofit corporation that operates two children's hospitals and related physician services located in Orange County, California.  Bill is an alumnus of the University of Wisconsin and the California State University – East Bay.  A former CPA, his experience includes leadership roles at Hoag Hospital and the audit firm KPMG.
June 2010 to present: Vice President Finance, CHOC
Oversees finance, accounting and supply chain functions and provides financial leadership to the hospitals, medical groups and fundraising foundation affiliated with CHOC.
2006 to 2010: Controller, Hoag Hospital
Oversaw accounting, payroll and accounts payable functions of Hoag hospitals and its related organizations in Orange County.
2003 to 2006: Senior Manager, KPMG
CPA and Senior Manager on audit of Tenet Hospitals national account in Dallas, followed by Kaiser, Scripps, Prime and Torrance Memorial in Southern California.
1995 to 2003: Controller, Lifeguard Inc.
Controller of Lifeguard, a full Knox-Keene licensed HMO under the DMHC and a fully licensed PPO under the California DOI located in Silicon Valley.  Managed team responsible for completion of quarterly and annual regulatory reports following statutory accounting principles.
1992 to 1995: Senior Auditor, Moss Adams
CPA providing audit, review and tax compliance services to numerous mid-sized businesses with an emphasis on healthcare clients.
Community Involvement 
Board Member of Family Legal Assistance at CHOC
Philanthropist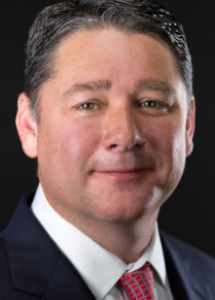 Tom Tight
Public Trust Advisors
Managing Director
tom.tight@publictrustadvisors.com
Tom is a Managing Director for Public Trust where he leads the investment advisory practice. He works closely with clients to provide portfolio strategy solutions based on their unique investment guidelines, cash flows, and risk tolerances. He also serves as a liaison between the client and the Portfolio Management and Credit Research teams. Prior to joining Public Trust, Tom worked at Cutwater Asset Management for ten years where he was responsible for business development nationwide and specialized in public-sector and insurance company asset management solutions.
He also worked in the fixed-income sector for both UBS PaineWebber and A.G. Edwards & Sons where he specialized in fixed-income portfolio management, structured fixed-income products, and public finance transactions. Tom received both a Bachelor of Science in Finance and a Master of Business Administration from St. Louis University. He is a corporate affiliate advisory member for the National Association of State Treasurers, a member of the Government Finance Officers Association, and a member of the State Finance Officers Foundation.
BLX Brochures and Publications