Webinars and Events
BLX/Orrick 2021 Post-Issuance Compliance Workshop - Hybrid Event (COMPLETED 10/29/2021)
SPEAKERS
Alan Bond, BLX
Glenn Casterline, BLX
Jeff Higgins, BLX
Nancy Kummer, BLX
Caleb Lansky, BLX
Sandee Stallings, BLX
Andrea Ball, Orrick
Richard Chirls, Orrick
Robyn Helmlinger, Orrick
Jenna Magan, Orrick
Ed Oswald, Orrick
Aviva Roth, Orrick
Larry Sobel, Orrick
Dan Kurz, Morgan Stanley
Zach Solomon, Morgan Stanley
October 28-29, 2021
Hybrid Event At the Vdara Hotel and Spa and Virtual
A Comprehensive Overview of Post-Issuance Tax Law and SEC Secondary Market Disclosure for 501(c)(3) Organizations and State and Local Government Issuers Who Utilize Tax-Exempt Financing
The 2021 Workshop will be a hybrid event, with very limited in-person attendance and a livestream option. In-person attendance will be limited to 32 attendees, based upon the conference facilities and social distancing guidelines. In addition, through the livestream option, we will make available all the content on a virtual platform with the ability for participants to interact with the presenters throughout the workshop. Both the in-person and livestream options will allow participants to replay any of the sessions for up to 30 days after the event.
Our desire is to host an event for the community that provides timely and relevant information while following Orrick's recommended protocols and is safe for both the attendees and for our team. The livestream option represents an exciting way for us to bring our content to a much broader audience.
Please note: Due to the limited in-person capacity, live attendance at the Vdara will be restricted to one person per organization.
PROGRAM DESCRIPTION
The BLX/Orrick Workshop offers timely discussions of topics related to post-issuance compliance and tax law for the public finance and 501(c)(3) communities who borrow on a tax-exempt basis. With open forums allowing for attendee participation, BLX and Orrick professionals will lead the program and assist participants with understanding the IRS and SEC regulations and requirements relating to tax-exempt debt. The sessions encourage audience participation and address questions from participants relating to real life situations. The BLX and Orrick team strives to make the discussion of tedious tax laws understandable and relatable.
FINAL AGENDA
The Workshop, will have dedicated sessions on the following topics:
Infrastructure Legislation and Other Current Events – NEW SESSION
Post-Issuance Tax Compliance Basics
Understanding Private Business Use (PBU) Rules and Exceptions
Sponsored Research in Tax-Exempt Facilities – IRS Rules and Safe Harbors
Management and Service Contracts in Tax-Exempt Facilities – IRS Rules and Safe Harbors
Calculating PBU and Utilizing Qualified Equity to Minimize PBU
ESG and Municipal Bonds – The State of the Market – NEW SESSION
Update on IRS Audits
2020 IRS Schedule K Review
Continuing Disclosure and SEC Rule 15c2-12
Arbitrage Rebate Compliance
FOR DETAILED SESSION DESCRIPTIONS, CLICK HERE
BLX SENIOR REPRESENTATIVES & ORRICK TAX PARTNERS TO PRESENT AT THE WORKSHOP
All Workshop participants will have the opportunity to interact directly with BLX Representatives and Orrick Partners throughout the Workshop.
CLICK HERE for more information on Orrick.
WORKSHOP MATERIALS
Electronic, downloadable versions of all Workshop materials will be accessible via a secure log in site 3 days prior to the start of the Workshop so that all attendees may save and view the materials on their own device.
Please note, for in-person attendees, hard copies of Workshop materials will NOT be provided. Please download and save the electronic materials to your device prior to the Workshop or print off and bring copies of the materials with you.
COVID-19 Safety Protocols for In-Person Attendance
Our goal at this event is to promote healthy behaviors and maintain a healthy environment for all participants.  Given the latest developments with the Delta variant, and for the health and safety of our network members, communities and families, we ask that you should only join us for this event if you are fully vaccinated.
Before joining us on October 28-29, 2021, you will have to complete a COVID-19 Health Certification form and submit it to our team. The form must be completed on the day of the event for accuracy. We will provide instructions closer to the event.
In addition, this event will be subject to the COVID-19 protocols of the Vdara Hotel which includes a mask requirement for all guests and employees in all inside public spaces, regardless of vaccination status. For more information on the Vdara's health and safety commitment and protocols, please visit: https://www.mgmresorts.com/en/covid-19/health-and-safety-commitment.html
These safety protocols are subject to change. Please check back for updates.
CPE and MCLE Credits offered
HOTEL INFORMATION
BLX has secured a limited number of rooms at a special discounted rate of $135* (plus applicable fees) at the Vdara. The last day to book a room will be October 12, 2021.  To reserve your room, click here.
TENTATIVE SCHEDULE (Pacific Time)
Thursday, October 28th
7:00 am – 8:00 am Registration & Breakfast
8:00 am – 12:00 pm Workshop Sessions
12:00 pm – 1:00 pm Lunch
1:00 pm – 5:30 pm Workshop Sessions
5:30 pm – 7:00 pm Cocktails (details to be determined)
Friday, October 29th
7:30 am – 8:00 am Breakfast
8:00 am – 12:00 pm Workshop Sessions
12:00 pm Workshop Concludes
WORKSHOP PRICING
Nonprofit organizations:
In-person: $695
Virtual: $595 (includes 11 sessions)
Issuers / governmental organizations:
In-person: $695
Virtual: $545 (includes 10 sessions)
Other professionals**:
In-person: $1,095
Virtual: $995
An invoice with payment instructions will be sent once registration is received.
** Who May Attend
In general, this educational workshop is for representatives from nonprofit organizations and state and local governments. In addition, the Workshop will be open for certain Industry Professionals. For information on Industry Professional attendance, please contact Cynthia Quezada Sixtos at csixtos@blxgroup.com.
Refunds, Cancellation and Concerns
For in-person registrations, requests to refund registration fees must be received in writing by October 1, 2021 and will be subject to a $100 cancellation fee. No refunds will be granted after October 1.
For virtual registrations, requests to refund registration fees must be received in writing by October 24 and no cancellation fee will apply. No refunds will be granted after October 24.
Refunds or cancellations of hotel bookings need to be requested from the Vdara and are subject to their policies.
For additional information or any questions on the Workshop and/or invoicing, please contact:
Cynthia Sixtos
csixtos@blxgroup.com
or call 213-612-2207
THANK YOU TO OUR SPONSORS
* Hotel Fees
A Daily Resort Fee of $39.00 plus the current applicable Clark County room tax for the Vdara of 13.4% will be charged in addition to room rates.
DISCLOSURES
ATTORNEY ADVERTISING: Prior results do not ensure a similar outcome.
BLX is a subsidiary of Orrick. BLX does not provide legal services.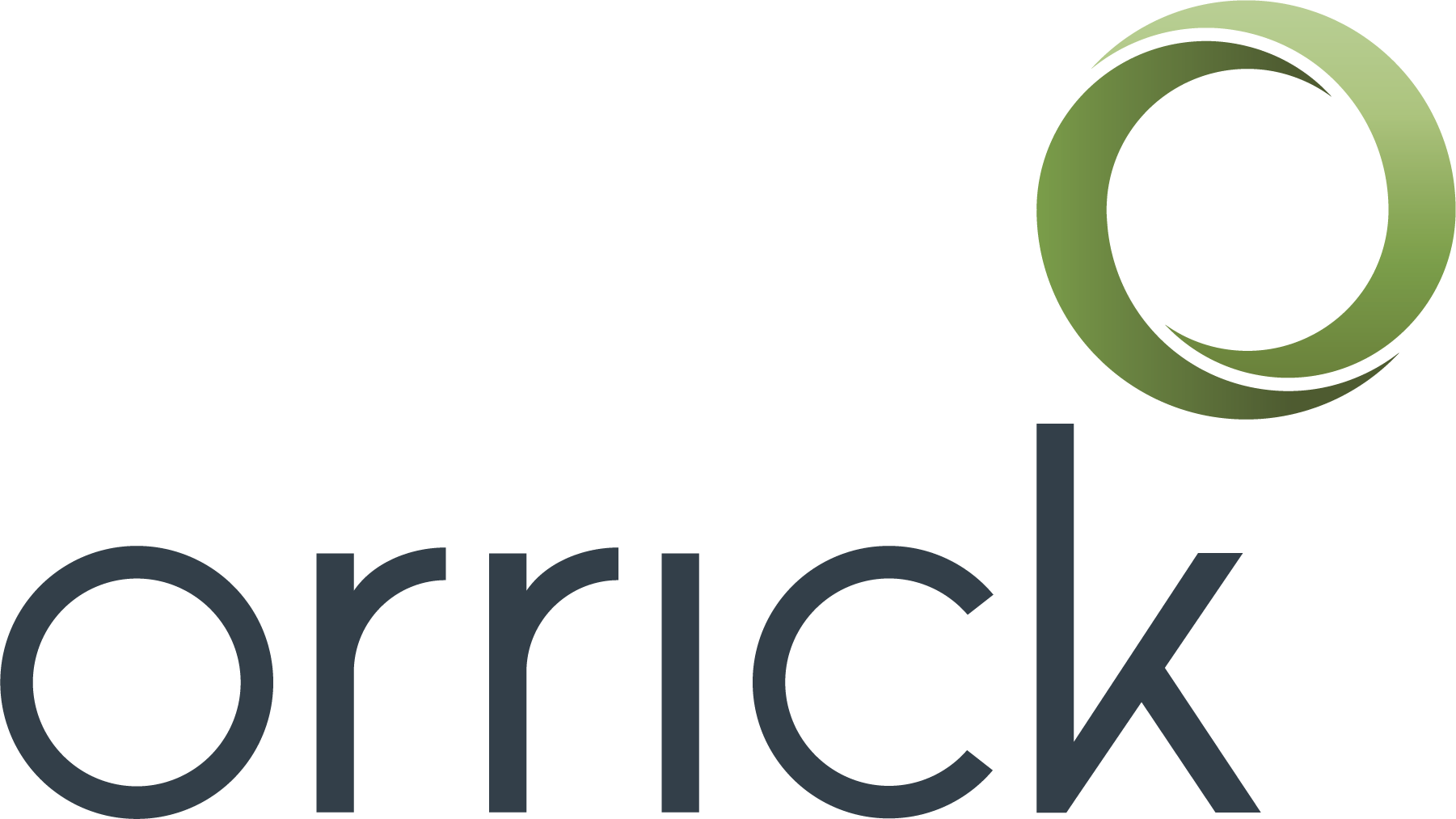 Austin  Beijing  Boston Brussels  Düsseldorf  Geneva Houston  London Los Angeles  Milan  Munich New York  Orange County Paris  Portland  Rome Sacramento  San Francisco  Santa Monica Seattle  Shanghai  Silicon Valley  Taipei Tokyo  Washington, D.C.  Wheeling, W.V.
BLX Brochures and Publications